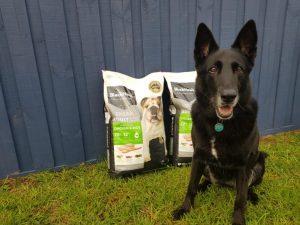 AWAMO recently donated funds and food to on another retired service dog.
As described by her handler : Zuri and I first met in August 2010 and we would go on to become a Military Working Dog Team. After successfully surviving basic course together we were posted to RAAF Base Edinburgh. Zuri was lucky enough to be part of a few exercises and dog displays during her time there. Unfortunately as she got a bit older she showed signs of a lame leg and was eventually diagnosed with hip dysplasia. Due to the strenuous activities carried out by our Military Working Dogs she could no longer serve her country. Luckily her injury was on the lower scale so she has still been able to live out a happy life at home. She will be 10 this year in October and although she is slowing down she hasn't lost any of her drive to play with her favourite toys and enjoys the quieter life now.
Thank you Zuri for your service.