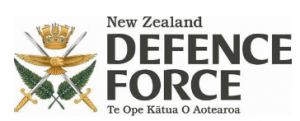 The New Zealand Defence Force does not have a duty-of-care to their four-legged veterans when their service ends. This is not unique neither the Australian nor the British Defence Forces have retirement schemes, however in Australia the charity AWAMO (who has previously paid for the establishment of New Zealand war animal memorials at Waiouru and Pozieres) provides funds for retired veteran service dogs. This project is not designed to embarrass any institution by a lack of funding in this area, it is just a fact of life that they do not exist. AWAMO funds have been used ranging from purchasing medication such as worming and flea medication and the supply of dog items that aid comfort-such as beds, blanket, dog coat and toys.
Like the retired dogs in Australia that are already funded, in 2019 AWAMO has offered this same service to retired NZDF canines which fit into the criteria guidelines. The New Zealand AWAMO representative is Captain Bruce Page of the NZDF, Linton Camp whom will hold and distribute funds as required. The funds raised will come from an initial donation from AWAMO headquarters, Australia and then after from the sale of AWAMO purple poppy war animal merchandise in cooperation with the National Army Museum, Waiouru.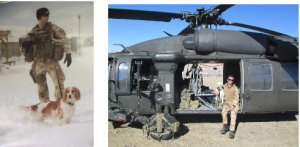 Yardley's career within the NZ Army is colourful shall we say, he was imported from a breeding programme in Melbourne.
Yardley and a springer spaniel called Chuck, deployed to Afghanistan, Bamiyan province late 2012, returning April 2013. Both Yardley and Chuck complimented each other nicely and quickly became an effective team while overseas.
Yardley was a hit amongst all soldiers. Their deployment was successful, aiding the EDD programme to become recognised within the NZ Army. They returned to NZ in 2013, Yardley and Chuck were put onto new handlers. Yardley was retired in 2018 and went to his Afghanistan handler. AWAMO is proud to provide medical care and food aid to these New Zealand war dogs.