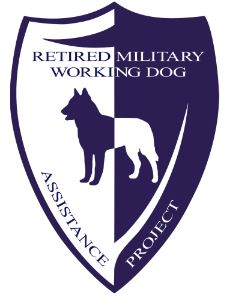 In brief, there remains around 20 Military Working Dogs (MWD) that have deployed multiple times to Afghanistan that are either still in service or recently retired. These are Aussie veterans too.
The Australian Defence Force has decided that its duty-of-care to our four-legged diggers ends when their service ends, and there is no Department of Veterans Affairs waiting to support our war dogs when they retire. Because of the typical age of MWD retirement, the people who take on responsibility for our veteran MWDs are even unable to take out pet insurance to help with the costs of their veterinary care.
AWAMO has a program in place to financially help and support these veteran Aussie MWDs. It is a limited project as alas these dogs will all die of old age within the next few years. Unfortunately, many of the significant health costs come at the end of a dog's life. This can be a significant impost on those that have given our MWDs their retirement home. Our four-legged soldiers have given much. 11 have given the ultimate sacrifice, killed in Afghanistan protecting our troops. We owe them much, at least to make their last few years of life comfortable and given medical treatment when needed. Please consider helping us help these veterans.
Some examples of how veteran dog funds have been used – AWAMO has donated funds for several Military and Police dogs so far. The funds have been used ranging from purchasing medication, payment of veterinary bills, and the supply of dog items that aid comfort – such as bed coat and toys. Finally, we have funded the costs of cremation and honouring them with a burial head stone. We have an agreement with Master Pets & PetLife who are currently providing a range of their dietary foods for elderly retired Military working dogs from the Australian Defence Force and State Police Services. Below are an example of just some of the retired dogs AWAMO funds: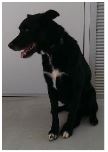 Sonic was an Explosive Detection Dog (EDD) serving with the Australian Army Engineers. Sonic had completed tours of duty in Afghanistan and been deployed throughoutG20 operations. Sonic developed a serious form of dermatitis that affected his throat. Sonic was discharged to his handler. The medical expenses overwhelmed the handler and AWAMO was able to step in and give fiscal aid. Sadly, Sonic died during one of his many operations.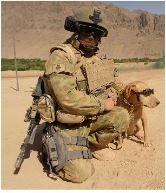 Aussie was another EDD serving with the Australian Army Engineers and veteran of four overseas deployments to Afghanistan and one to the Solomon Islands. Aussie was retired and as standard practice all fiscal responsibility for medical treatment is left to the new owner. In 2016 funds were given to Aussie for dental surgery, sadly in 2017 Aussie died at 16 years old.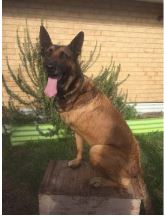 Titan (SO 015), born Oct 2009. Operational service: Multiple SOTG, Afghanistan; and CT.Canine Operational Service Medal Afghan and CT clasp. He was medically retired in 2017 due to amputation of front left leg. AWAMO has arranged for ongoing food supply for this veteran.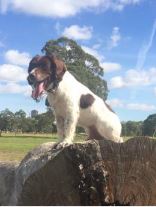 Joe served for six years in the Army as an EDD and almost two of those have been spent on active duty in Afghanistan (equivalent to 14 human years). In addition to their primary role, the dogs were also a reminder of home for deployed soldiers. Joe put smiles on faces in a place that was in desperate need of more smiles. Joe has recently reached retirement age (9 years) and has come to live with his handler for a well-earned rest. AWAMO is proud to support Joe via fiscal aid and dog food. AWAMO remains committed to provide funds to Veteran Service dogs-as the Government does not.
Wilbur 1918. Wilbur was purchased from Australian border force and served from 2008 -2013. He spent 3 months working as an EDD. The capability changed from on lead to off lead work.Wilbur is very handler dependant and didn't want to leave to go and search roads etc independently. So, he retired to his handler in 2013 with zero medical issues at age 6. He is 12 now and still going strong. He is used during formal events and also during careers expo's. AWAMO has been able to supply Black Hawk dry food, flea and worming control and other comfort items.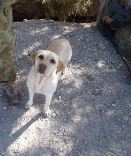 Sally was a member of the 1st Combat Engineer Regiment, Explosive Detection Section. She was deployed to Afghanistan on MTF-2 from September 2010 -June 2011. Her primary job was to search for IED's, weapons and explosive caches. After Afghanistan. In 2012, she was retired to her handler who had discharged the Army and we were reunited after 8 months apart. In her retirement, Sally is enjoying life in the country and is now a winery/vineyard dog in the Macedon Wine Region, in Victoria.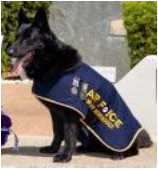 Victory RAAF MWD was part of the RAAFSFS puppy program, a litter of 3 pups were delivered but Victory was the only one to survive. She served alongside one handler for the duration of her career, where she saw active service in Timor Leste and was a recipient of the Canine Operational Service Medal. She also represented the RAAF at the Invictus Games in Brisbane where she met HRH Prince Harry. She retired from the service in 2014 and spent her retirement with her handler, unfortunately due to ill health Victory passed away in Sep 2019.
EMERGENCY SERVICE DOGS

Homer Queensland Police Service-Firearms & Explosive Detection Dog (FEDD). Homer commenced his course in April 2009. Homer had two handlers during his 8-year career Homer spent his operational years protecting a long list of dignitaries (including royalty), located numerous firearms and explosives in illegal hands, and responded to many dangerous bomb related incidents in Queensland. He retired to a local family whose has previously taken on retired police dogs, including Homer's great-great-great-great-grandfather Buster. AWAMO is happy to donate medical finance and food to PD Homer – he has served our community and saved lives by his location of dangerous items over the years.
Venus During a career spanning 2009 to 2016, 11-year-old PD Venus began her career at 18-months-old. During her service, PD Venus completed over 100 successful searches, locatingover 100 weapons such as shotguns, handguns, rifles, both civilian and military plus thousands of rounds of various types of ammunition. Venus worked included VIP searches for Heads of State, visiting Royalty and International visiting Presidents. She also searched at numerous high-profile sporting events major music festivals. In 2016 Venus received the Commissioners certificate of Merit for her outstanding contributions. This included exceptional operations during the G20 Summit. Venus retired in August 2017.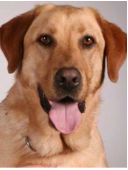 York One of the ways we can show support for our four-legged veterans is to ensure they have a small memorial. AWAMO in conjunction with Talking stones have provided several headstones for our veteran dogs. Police Dog York after several years of service in Australia had been transferred to the PNG Police to support the growing fight against terrorism. Sadly after 5 years' service there York died. Alas there was no grave marking for York's service in PNG. AWAMO stepped forward and paid for a memorial stone to be placed at PNG Police headquarters. Thank you for your service York.
K9 CARE PACKAGES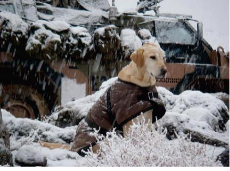 Part of this same project is AWAMO care packages. Over eight years ago AWAMO began donating care packages to operational Military Working Dogs (MWD) in East Timor, the Solomon's and Afghanistan. These contained a few comforts from home, for the handler and dog. A new ball, chew toys, food treats and in 2005 we sent each dog a winter coat in Afghanistan. In 2017 AWAMO began a care package for domestic veteran MWD – whose owners could not afford some comforts for their dog. Alas it's a fact a number of veterans are on the poverty line but still have a canine companion and mate. These parcels contain a new lead, food bowl, worming and flea medication,dog shampoo, teeth cleaning chew toy and some treats for the dog-finally a donated handmade blanket or dog coa