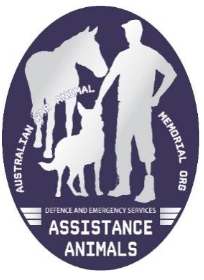 One of the many AWAMO activities we do is to support other animal charity when and if we can. In 2014 'Riding for the Disabled' approached AWAMO to assist returned servicemen and women suffering from PTSD. They were able to use funds donated by AWAMO to cover the cost for several ADF personnel to ride for 12 months as well as the cost to TAFE qualify two riding instructors to coach them. AWAMO was able to secure a special riding saddle from the USA Veterans Affairs Dept used for amputee riders. The saddle will be used for Australian Veterans and Emergency Service workers. AWAMO found out that several police officers have lost a leg and were riders prior to their accidents. There are also around half a dozen Military veterans in Qld that have lost a leg during active service. This saddle has been donated Horses for Heroes project to assist them to learn to balance or to ride again. This is the first such saddle in Australia.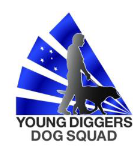 AWAMO has provided funds for PTSD dogs to various registered training companies including Young Diggers and Delta Dogs. In conjunction with 7 Brigade Army Welfare and Rehabilitation Centre, Brisbane, AWAMO have made several donations to assist fiscal sponsorship of Service dogs for PTSD veterans. A welfare assistance dog more a companion for an individual or group of people in the work force. These types of dog can be seen doing the rounds of a hospital or left with a person at work who is having an emotional event that day such as a death in the family, etc. AWAMO has supplied a number of Assistance Dogs to help moral in high stressful environments to veterans via the Redlands RSL, Queensland. They can be trained to work with people who use wheelchairs, have balance issues, have various types of autism, need seizure alert or response, and need to be alerted to other medical issues like low blood sugar. They can help by retrieving objects that are out of their person's reach, opening and closing doors, turning light switches off and on, barking to indicate that help is needed, finding another person and leading the person to the handler, assisting ambulatory persons to walk by providing balance and counterbalance and many other individual tasks as needed by a person with a disability. AWAMO has supplied both dog and finance to train assistance dogs to veterans and Emergency Service workers.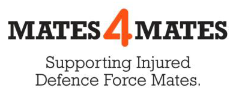 AWAMO proudly supports Mates4Mates Equine program, funding via donations and sale of AWAMO products. Participants in the Equine Therapy Program interact and engage with horses through an educational and emotional experience, in a safe and calm environment, learning basic natural horsemanship while developing a trusting relationship.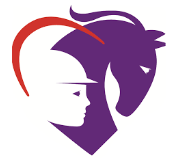 AWAMO has been a sponsor of Qld Riding for disabled for many years. Apart from the magnificent work they do with the general community such as seeing the visible elation of any person sitting on a horse for the first time speaks for itself. Riding with RDA is a wonderful opportunity, interaction with horses has been shown to lower stress levels and aid in therapeutic activities. Some of the benefits of horse riding include improved core strength, improving balance and Improved coordination with physical disabilities. These latter activities have been used to assist members of the ADF and Emergency Services, who have sustained lower body injuries. AWAMO is supplying a second Amputee saddle during 2020.